Solar Blinds in Saratoga, New York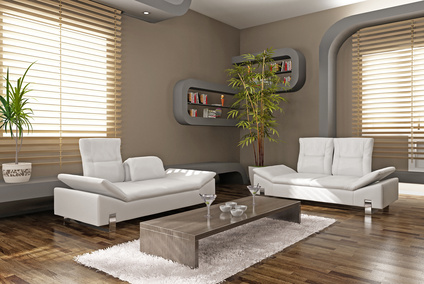 Solar blinds can reduce glare – preserve views – limit solar heat gain. Solar blinds provide you with all three. Solar blinds are a type of window blinds and we offer a range of blinds openness factors, allowing you to choose how much light control you desire. Solar blinds are the perfect choice for windows with a view. They reduce glare and improve energy efficiency and also block harmful the UV rays from damaging your furnishings.
At High Peaks Skylights, our professional Saratoga Solar Blinds Contractors can design, fit and install your custom solar blinds to your exact specifications. Your solar blinds will not only look beautiful but help reduce energy costs and insulate your home. Call us today for a free consultation and estimate for your solar blinds project.
VELUX Solar Blinds Company in Saratoga, NY
VELUX solar blinds are available in blackout and light diffusing versions. Control the light and heat that enters your room using only the power of the sun. Our innovative design is operated by a KLI keypad and requires no wiring and no electrician. All with a 30% federal tax credit.
30% federal tax credit
The American Recovery and Reinvestment Act of 2009 established a 30% tax credit for the purchase and installation of photovoltaic property installed between January 1, 2009 and December 31, 2016.

Order your solar blind today
Order your solar blind through our online blind shop. Most blinds are in stock and will arrive in as little as 2-4 business days.

Energy efficient options
VELUX solar blinds are available in the following models:
* Blackout blinds – Blocks the light. Convert day to night with optimal heat protection.
* Light filtering blinds – Diffuse the light. Enjoy the benefits of natural light without glare.

Quick and easy installation
Installation of a VELUX blind has never been easier. With the new innovative Pick&Click!™ brackets blind installation is a snap! Most VELUX skylights comes pre-installed with Pick&Click!™ brackets that allows for fast and easy installation of sunscreening blinds and accessories.

Increase energy efficiency
Installing blinds can help reduce your heating and cooling costs due to the better natural climate control in your room.
Our Saratoga Solar Blinds Include the Following:
Solar Sun Blinds
Solar Window Blinds
Solar Screen Blinds
Solar Window Coverings
Solar Window Screens
Solar Shades for Windows
Roller Solar Shades
Roll Up Solar Shades
Interior Solar Shades
Why Saratoga Should Hire Us For Their Solar Blinds
As a Saratoga professional Solar Blinds contractor, we can provide you with all types of Solar Blinds services from residential to commercial and more. High Peaks Skylights will make sure your belongings are protected and your family is safe as we complete your Solar Blinds project.
At High Peaks Skylights, our Saratoga area Solar Blinds contractors have years of experience in their fields. Our professional Solar Blinds team carries liability insurance and worker's compensation coverage.
We offer free consultations for your Solar Blinds project and professional installation of your custom Solar Blinds selection. Rest assured knowing your Solar Blinds project will be handled from beginning to end by a local expert.
If you are looking for Solar Blinds in Saratoga, please call us at (518) 768-1018 or fill out our online request form.